POWER 106 VIDEO ON BOTTOM
"He was educated at both Boston University and Berklee College of Music and possesses a strong command of English, which is essential to any promotional career in an English-speaking country.  He knows music, knows the music industry, and is directly involved in both the creation and performance of his material — as in, he does what most K-pop stars can't and writes his own songs.  Unlike a shocking number of K-pop stars, he's also decently talented as a rapper and a performer — and ridiculously charismatic for someone with his physical attributes.  Psy has very nearly got the total package, and now that his foot is in the door, he's in probably the best position possible to make some serious inroads into the world of Western music as a Korean artist.
TMZ IS THE WORST
But here's the rub: Psy only got his foot in the door at all because "Gangnam Style" is gimmicky, plain and simple.  The music video is comical purely because Psy is a chubby Asian doing a stupid and easy-to-imitate horse dance, and the song caught on largely because the hook is partially in English and therefore easy to repeat.  Psy's musical background, his talent, his witty lyrics blasting the ostentations and exceedingly opulent lifestyle of Seoul's richest citizens, and his own self-deprecation are most likely of little import to a good chunk of the millions of people who've watched the music video on Youtube.  Psy's acceptance by a predominantly American audience does not indicate a changing attitude towards Korean pop music, nor should it be misconstrued as one.  Psy's victory is a victory for Psy and Psy alone — and not only does that victory come at the price of potentially being pigeon-holed into the role of chubby Asian gagman, it also holds very little promise for any other Korean music acts that hope to follow in his footsteps.
I admit that this is a harsh condemnation of what really is a milestone event — after all, it isn't everyday that a K-pop icon makes it to the VMAs.  However, it is important to be realistic about what makes Psy appealing to an audience that, with the exception of a small percentage of viewers, has no familiarity whatsoever with K-pop — and quite frankly, it is hard not to notice that Psy isn't exactly your typical K-pop celebrity or idol.  He's not pretty, he's not polished, and his music video isn't a glittery, over-the-top spectacle featuring gorgeous, heavily made-up women, guyliner-sportin-yet-somehow-still-beastly men, a twenty-frame slow-motion release of a white dove, or anything like that.  Rather, "Gangnam Style" is funny to look at.  And that's pretty much all there is to it.  Even for viewers who have no idea what is being said, the image of Psy doing his ridiculous horse dance in a tourist bus full of middle-aged Korean women is funny, as is the image of him doing his ridiculous horse dance on a speedboat, on a merry-go-round, and in a parking lot.  "Gangnam Style" doesn't seem to take itself too seriously, and comes across as more of a hapless gag than a serious effort.  Perhaps this indicates that a lot of K-pop takes itself too seriously for an American audience, but whatever way you spin it, it is noteworthy that what comes across almost as a parody video is what stole the spotlight — and not a (poorly sung) English language version of a K-pop song crafted with US success in mind."
"if the slapstick comedy of Psy is what brought them in, they're unlikely to be satisfied with the rest of what K-pop has to offer.  Consider this: when I was in early high school, this video of a pudgy white man lip-syncing and dancing to a Romanian-language pop song called "Dragostea Din Tei" (originally sung by Moldovan band O-Zone) became one of the earliest viral Youtube sensations, and it ultimately led to this song that nobody could properly sing along to (save the "numa numa" part) being played at every subsequent school dance, party, karaoke room, and bar I went to.  One would probably have difficulty finding a young twenty-something-year-old who couldn't identify the song or its origin.  But as popular as the song was and is (and I still hear it from time to time), Romanian-language pop music didn't take suddenly take off in the USA, nor did O-Zone ever enjoy widespread popularity.  As it is with "Gangnam Style," it was simply an insanely catchy song with an easy-to-imitate hook that was accompanied by a gimmicky music video (though admittedly not the original music video) featuring a somewhat unattractive man doing a a stupid dance.  And that's the short and skinny of it."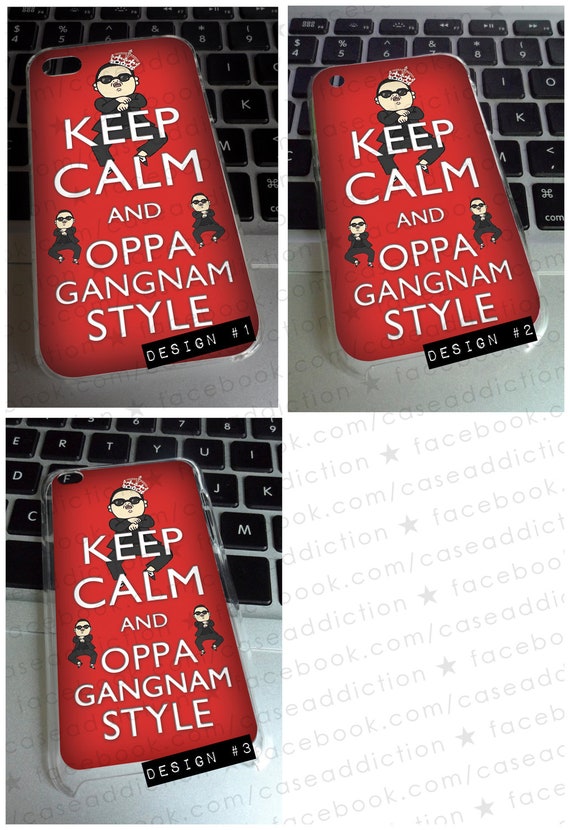 COMMENT:
"I remember other Korean singer "Rain" in US when he was attending MTV. He was cocky as hell and his English was terrible. But this guy Psy man…not only he speaks English well.. he.is also a humble dude. He's a real cool guy."
"His English accent is really not bad at all. Even though I was born in the U.S., I always feel like I have an accent that I can't fix :3
"And he really was so nice to to the paparazzi people even though you could tell he wanted to leave and go somewhere else. I don't know how anyone can even compare him to William Hung. Psy seems like a really sane, kind and down-to-earth person (which you could tell when he did the dance but didn't go all crazy or embarrassing about it) and I'm not even a fan"
"But being serious, I think I'm actually kind of upset that "Gangnam Style" is the song that caught American interest in Kpop. Not because I wanted it to be my bias or anything–because I feel like now everyone will generalize Kpop as a joke. I think you're exactly right saying the video's popular because PSY's a chubby Asian guy with a good sense of humor. The first impression Kpop makes on the general public is a gag. I also think it's a bit sad that PSY didn't even try to break the American market but exploded here anyways, because other artists, like the Wonder Girls or BoA, worked really hard to crack the U.S. market without any success. I'm happy for PSY and I wish him the best, but I do feel for those artists that haven't been able to crack the U.S. despite their best efforts. Especially because we all know that "Gangnam Style" wasn't PSY's best effort, no matter how fun."
"Has Psy's Gangnam Style hindered or made more difficult other Korean Artists venturing into the American Market by creating expectations?  No, because the American Music Market is a fickle beast and believe me the last thing they want is ANOTHER Gangnam Style, so that we are pretty much left in the same position as before it went viral EXCEPT that many people now know that a Korean Music scene exists and many more that South Korea is a place on their planet! Kudos to Psy and wherever this leads him, I wish him much happiness and success!"
"Lol never forget RAIN'S hella awkward "why so serious" and his entire speech omg I got so much second hand embarrassment.."
PSY's 'Gangnam Style' meets Nicki Minaj for Dance-Worthy Mashup
w/ Power 106 Big Boy's Neighborhood (cr: Power106lavideos via @psy_oppa)